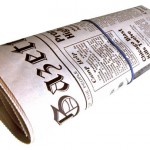 While working with the media can be challenging, media outlets are an effective means of reaching the public. Developing a positive working relationship with media outlets and journalists can enhance positive coverage – reaching the maximum number of people for a minimal investment.
As a former journalist, Glumac is adept at identifying the most appropriate media outlets for each client, creating positive relationships with journalists and helping clients achieve the most favorable outcomes.
Glumac Executive Enterprise works with clients on media events, and crisis communications and provides media training for individuals or groups.