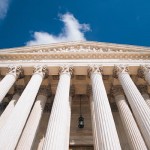 A good navigational chart identifies hazards, landmarks and the best route for reaching a destination. A successful public affairs policy does exactly the same thing – providing organizations with a solid understanding of the stakeholders interested in their initiatives, pitfalls to avoid and a plan for moving forward.
Glumac Executive Enterprise helps organizations identify and prioritize stakeholders important to their goals – regulators, tribal governments, shareholders, elected officials, customers, the public, clients, the media, affiliated organizations – and develops effective strategies that maximize support for and minimize opposition to initiatives.
GEE's public affairs strategies also include developing key messages and delivery methods, creating opportunities to interact with key stakeholders and tracking progress.